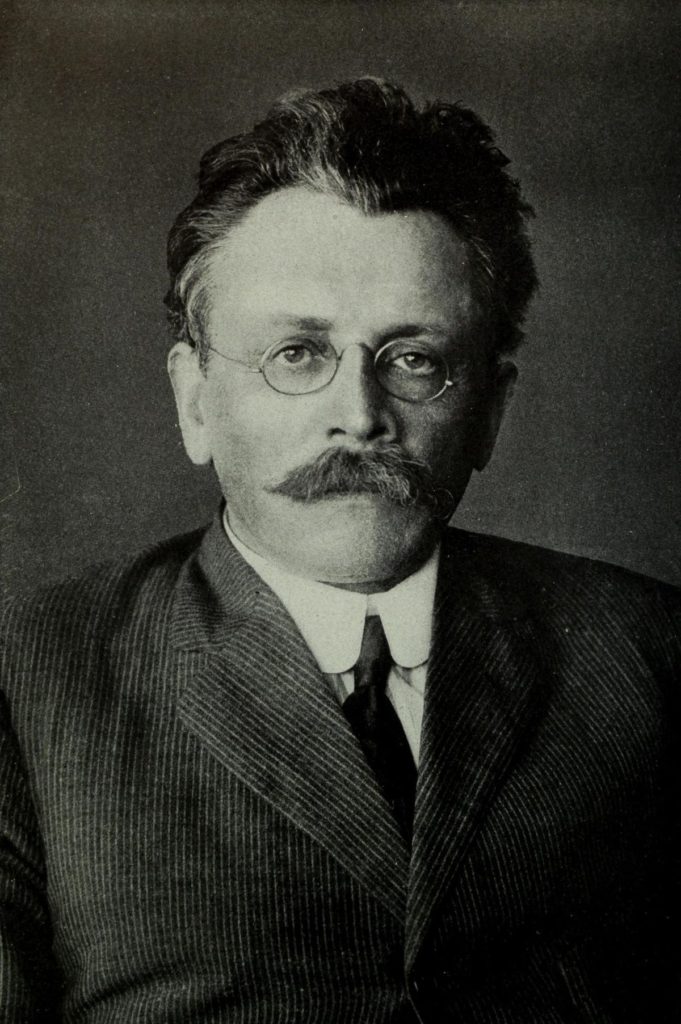 Abraham Cahan (1860 – 1951)
Abraham Cahan is a renown Jewish journalist, reformer, and novelist who served for over four decades as the editor for the Jewish Daily Forward.    Cahan immigrated from Russia to the United States in  1882.  He worked in a cigar factory for several years while attending night school to perfect his English.  Cahan would eventually move onto lecturing and writing follow immigrants.  He would later found the a daily Yiddish newspaper in 1897 which helped newly arrived Jewish immigrants adapt to American culture.   This paper would be renown for being politically outspoken and for upholding the interests of immigrants coming to America.  Cahan would also write fiction is his spare time recounting the Jewish immigrant experience.   His first novels The Rise of David Levinsky (1917) was considered by critics to be his best work of fiction since it valued as historically important piece rather than literary one.
Source: www.britannica.com/biography/Abraham-Cahan
__________________________________________________________________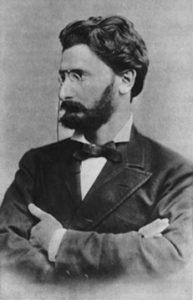 Joseph Pulitzer (1847 – 1911) 
Joseph was born and raised in Hungary into a secular Jewish family.  As a youth he was highly educated in private schools. In 1864 at the age of 17, following being turned down by several European armies due to his poor eye sight, he was able to be omitted into the Union army during the American Civil War. A year later when the war ended he settled in St. Louis, Missouri where he worked several odd jobs before being hired to work for The Westliche Post a German language newspaper.
While at the newspaper he became politically active and was elected to the Missouri State legislature in 1869. In 1871 he bought and re-sold for a profit The Westliche Post.  The financial gain he received from the sale enabled him to purchase another German paper The StaatsZeitung in 1874. He sold that paper for a profit as well and was able to purchase two of the biggest English written newspapers in St. Louis and merging them which became The Post-Dispatch.
The Post-Dispatch became the most popular paper in St. Louis which lead to Pulitzer purchasing a New York based paper The World in 1883. He managed to build this paper into the largest circulating and most influential paper for the Democratic Party. Pulitzer and his paper were responsible for many innovative and landmark moments in how the Press in the United States operated. He was elected to the U.S. congress in 1884. Upon his death he willed a large sum of money to Columbia University as well as setting up the Pulitzer price competition.  Awarding the top compositions of music, literature, and journalism. A competition that remains to be considered a great achievement to this day.
Source: https://www.jewishvirtuallibrary.org/joseph-pulitzer
__________________________________________________________________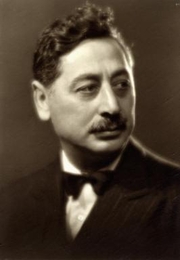 Shalom Asch  (1880 – 1956)
Shalom Asch was born in Kutno Poland on November 1, 1880.  Asch grew up as the son of an impoverished Jewish rancher, he was the fourth out of the ten children. Shalom during his childhood followed the main traditions of intense Hebrew studies. Later in his formative years Asch deeply desired to become a rabbi one day. It wasn't until he began mentoring under the Yiddish author I.L Peretz that Asch started to focus on his career as a writer and then began to write more of his work in Yiddish instead of his initial use of Hebrew. He had written his first short story "Moishele" in 1900, but it wasn't until 1904 where he received his first wave of major notoriety for his short story "The Little Town". His most notable and yet also most controversial piece was his Yiddish play, "God of Vengeance" in 1906. The play was deemed to highly offensive by many, mainly due to the fact that it was one of the first plays of this time to stage a lesbian kiss scene. Asch went on to write a series of successful plays and novels including his Christian trilogy that told the story of the rise of early christ, first novel The Nazarene(1939). After a long career Asch past away in 1957 at the age of 76.
Source(s):  https://www.myjewishlearning.com/article/sholem-asch/ and   https://www.britannica.com/biography/Sholem-Asch
_____________________________________________________________________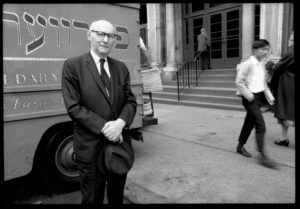 Isaac Bashevis Singer (1904 – 1991):
Isaac Bashevis Singer was born in Poland to a Hassidic Jewish family. His family moved to Warsaw when he was four, and Singer was educated in Jewish schools. His father was a rabbi and established a rabbinical court in Warsaw. Although is parents wanted him to follow in his father's footsteps and become a rabbi, Singer instead wanted to write, and found work with a Yiddish magazine in Warsaw. All of his works are in Yiddish. By 1932, he was the co-editor of Globus, and in 1935 he decided to immigrate to America. He left behind a wife and a child in order to make the journey. In New York City, he began to write for the Jewish Daily Forward, where most of his writings appeared. One of his novels, The Family Moskat, was translated from Yiddish into English and Italian, and the novel subsequently brought him worldwide acclaim. Much of writings are greatly influenced by his time in Poland living in a shtetl. Upon passing away in 1991, he left a legacy as one of the most influential and important Yiddish writers of the 20th century. Among his many achievements, his perhaps greatest was his reception of the Nobel Prize for Literature in 1978.
Source: https://www.jewishvirtuallibrary.org/isaac-bashevis-singer
________________________________________________________________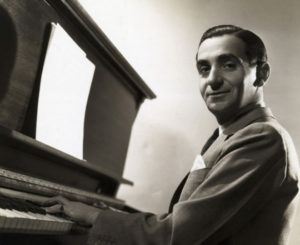 Irving Berlin (1888 – 1989)
Irving Berlin was born in Russia on May 11, 1888 and fled to America with his family to escape Jewish persecution. As a teen he found work as a street singer and in 1906 he became employed as a singing waiter in Chinatown. Several years later he was employed at the music publishing company Waterson & Snyder as a lyricist and by the end of the 20th century he has dozens and dozens of songs written. His Broadway debut was in 1914 with Watch Your Step, and because an America citizen shortly after in 1916.
Over the course of his career Berlin would compose over 1,500 songs and score many musicals and films. His most notable successes were "White Christmas", "God Bless America", and musical Annie Get Your Gun. He would be nominated for 9 academy awards, eventually winning in 1943 with "White Christmas". Berlin retired in 1962 and would continue to receive praise for his work until his death on September 22, 1989.
Source: https://www.biography.com/people/irving-berlin-9209473
_____________________________________________________________________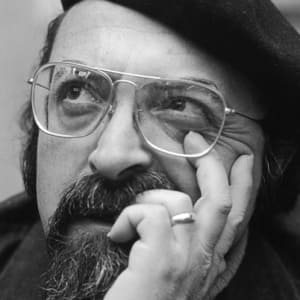 Chaim Potok (1929 – 2002)
Born named Herman Harold Potok on February 17, 1929, in Brooklyn, New
York, Chaim Potok would become one of the most famous Jewish authors. The son of
Polish Jewish immigrants, he grew up in a Orthodox Jewish home like his parents. He
learned how to write by spending his free time reading the novels of Hemingway,
Dickens, and Twain. As he read, he became attracted to the idea of the Conservative movement.
Chaim Potok attended Yeshiva University with a degree in English Literature in
1950. He then moved on to the Jewish Theological Seminary of America where he was ordained as a Conservative Rabbi. After teaching at a few Jewish colleges, he became an editor for the ​Conservative Judaism ​ in 1964. He then went back to school at the University of Pennsylvania for the Ph.D. in philosophy. Following that, he joined the Jewish Publication Society of America and worked his way up to special-projects editor.  It was not until 1967 when he began an author. His first book was called ​The Chosen ​ and represents the differences and similarities of Orthodox and assimilated Judaism. A sequel followed call ​The Promise.  ​ He wrote another book called ​My Name is Asher Lev ​ followed by a sequel named ​The Gift of Asher Lev. ​ Other works written by Potok include ​In the Beginning ​ (1975), ​The Book of Lights ​ (1981), and ​Davita's Harp (1985). His most recent works consist of  ​I Am the Clay ​ (1992), ​The Tree of Here ​ (1993), and ​The Sky of Now ​ (1995). Chaim Potok died July 23, 2002, from, brain cancer at the age of 73.
Source: https://www.jewishvirtuallibrary.org/chaim-potok
_____________________________________________________________________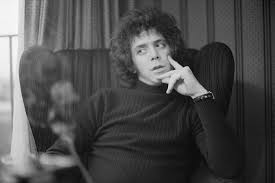 Lou Reed (1942 – 1974) 
Lewis Allan Reed  was an American-Jewish singer, songwriter, and poet. Reed was born in New York City on March 2, 1942.  Reed is considered one of the most influential front man of New York's rock and roll scene of the 60's and 70's. Reed's musical career kicked off with his with the success of his alternative underground band "The Velvet Underground". The groovy psychedelic band experience the apex of their success after the release of their debut album "The Velvet Underground and Nico"(1967), featuring Andy Warhol's famous banana print on the front cover. The band would go on to release five live albums and another four studio albums, the most successful of them being their self-titled alum "The Velvet Underground"(1969) and "Loaded"(1970). Reed than started his solo career just a couple years later with the release of his first solo album, "Transformer"(1972), which received stellar reviews and is considered one of the best solo album of its' time. Reed went on the release a series of albums under both The Velvet Underground his solo career some of them hitting top 10 in the billboards including his album, "Sally can't Dance"(1974). Reed at the age of 71 passed away from liver cancer in East Hampton New York.
Source:  www.allmusic.com/artist/lou-reed-mn0000233066/biography
_____________________________________________________________________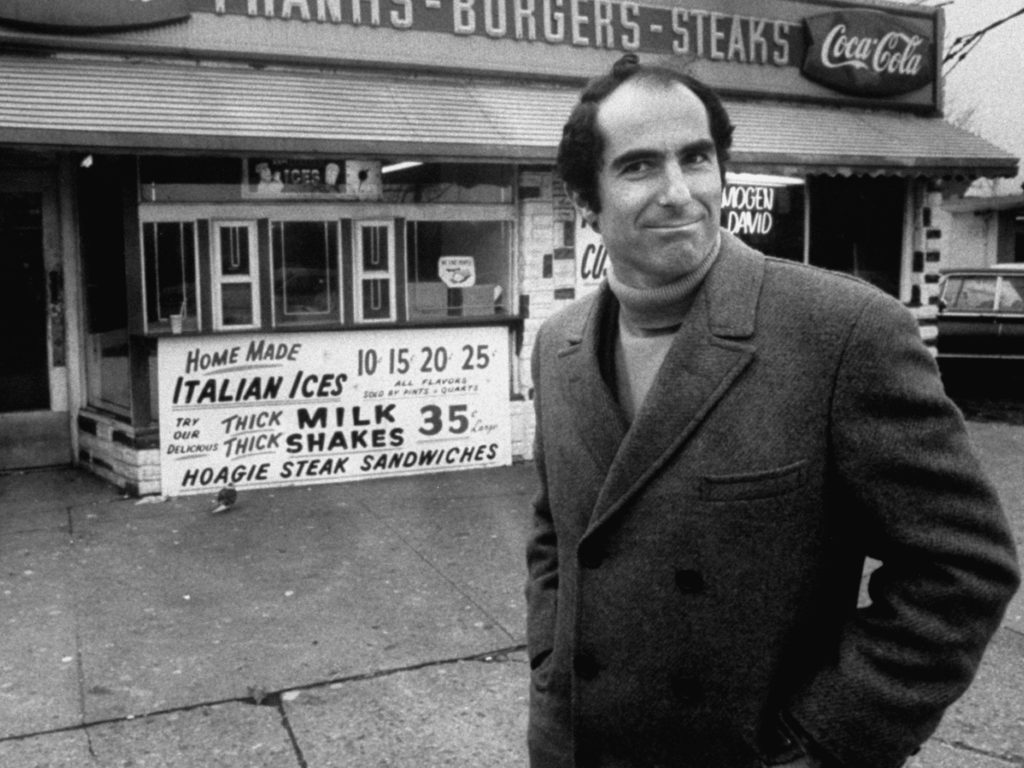 Philip Roth (1933 – 2018)
Philip Roth was an American novelist and short story writer who used his birthplace Newark, New Jersey in many of his stories.   His novels and stories mirrored his own life and created characters that were similar in name and/or manner to himself.  Roth's stories frequently explore male sexuality as well the difficulties of familial love. His own experience informed these topics as well as recurring themes of middle-class Jewish life and anti-Semitism. He made a name for himself in part because some of his early work portrayed some Jewish characters in a controversial way, which ignited significant criticism from several influential rabbis. This criticism continued throughout his career; those attacks from the rabbinical community may have contributed to Roth's disillusionment with the title "Jewish-American author" (though he was equally indifferent to the "American author" moniker also). As Roth grew old, his work became increasingly focused on mortality as well as the slow breakdown of mind and body with age. He officially announced his retirement in 2012, later citing frequent and insurmountable frustration with his growing inability to work effectively.
Source: https://www.nytimes.com/2018/05/22/obituaries/philip-roth-dead.html
_____________________________________________________________________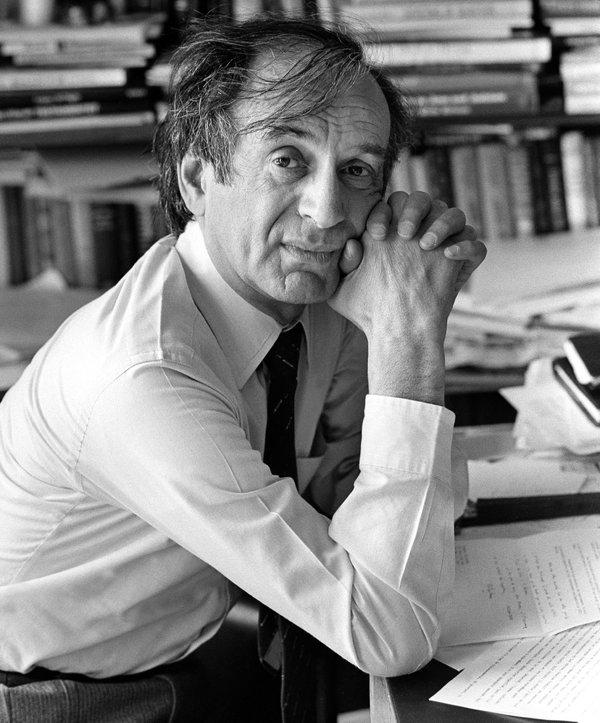 Elie Wiesel (1928 – 2016)
This renown American/Romanian Writer/Humanist/Political Activist was born in the Romanian town of Sighet and fell victim to the Nazis along with his family in World War II. Their only crime was that they were Jews. The Nazis sent them to German concentration and extermination camps. Wiesel's parents and younger sister did not survive the brutal and inhumane conditions of these camps. He and his two older sisters, however, were able to beat the odds and stay alive. Elie was liberated from Buchenwald camp by the advancing Allied Forces in 1945. He was then transported to Paris. While in the city of lights, he studied at the Sorbonne and partook in some work as a journalist.
In 1958, Weisel published his first, and most famous book, La Nuit (Night). It was a memoir that recalled his time and experiences within the horrible Nazi concentration camps.  With his semi auto-biographical novel, Wiesel greatly impacted the American understanding of the atrocities that took place during World War II in the Jewish concentration and death camps. This internationally acclaimed memoir opened the eyes of many and lead to an abundance of accomplishments for Wiesel.  Over the course of his life, Weisel wrote close to forty books. After He became an American citizen, he was the professor of Judaic Studies at City College in New York and of Humanities at Boston University. Throughout his life, he always concerned himself with the many Jews like himself who had endured or were enduring pain, suffering, and hardship all because of their religion or their race. He gave many lectures over these issues and subjects. For his humanitarian and literary work he was awarded the Nobel Peace Prize in 1986.
https://www.nobelprize.org/prizes/peace/1986/wiesel/bio/
_____________________________________________________________________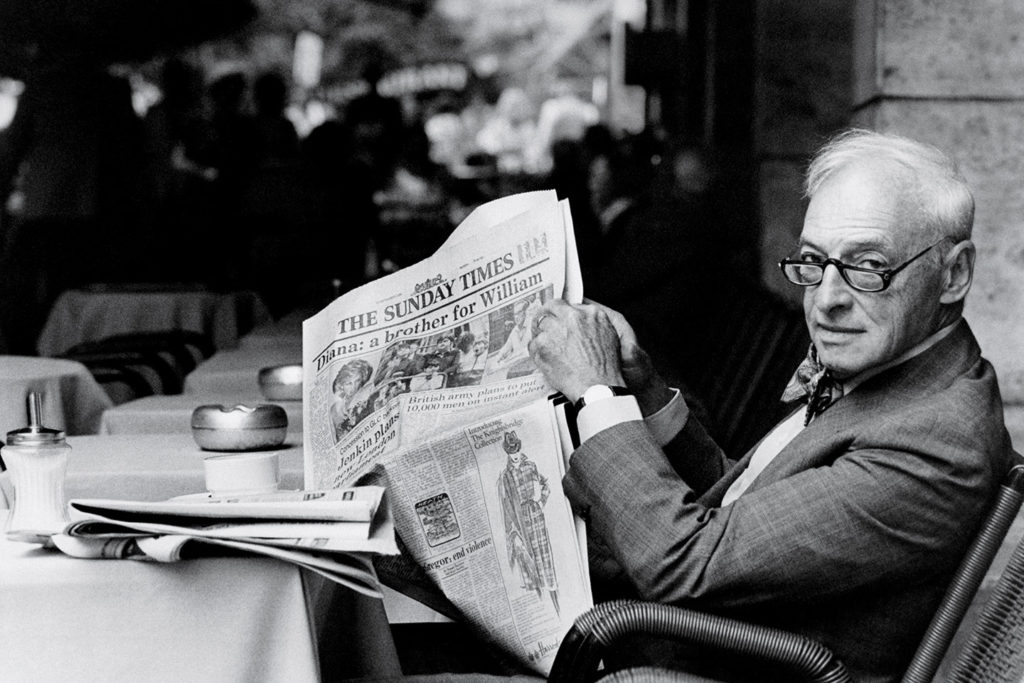 Saul Bellow (1915 – 2005)
This American/Canadian writer was best known for his works dealing with themes related to race, religion, and the immigrant experience. He moved to the United States from Canada in 1920 where he settled in Chicago raised in an Jewish Orthodox home. He rebelled from his parents who wished for him to become a rabbi or a concert violinist. Bellow would instead embrace non-secular and secular books and writing at a young age. He would earn a bachelor's degree from Northwestern University studying anthropology and sociology. His astute studies and scholarship not only won him honors, but also carried into his literary work throughout his career.
Over his successful career as a writer, Bellow wrote numerous books and received many accolades. One of his most famous and enduring works was Herzog. For this work, he was given the International Literary Prize in 1965, becoming the first American to be awarded it. Another notable book that Bellow produced was Humboldt's Gift (1975), which garnered him the much coveted Pulitzer Prize. Along with being a notable author, Bellow was also a playwright, and a contributor to Playboy, The New Yorker, and Esquire. Furthermore, in 1967, he worked as a war correspondent for Newsday, covering the Arab-Israeli Conflict in the Middle East. Bellow taught at many universities including Princeton and the University of Minnesota. In 1976, he awarded the very prestigious Nobel Peace Prize.
Source: https://www.nobelprize.org/prizes/literature/1976/bellow/bio/
_____________________________________________________________________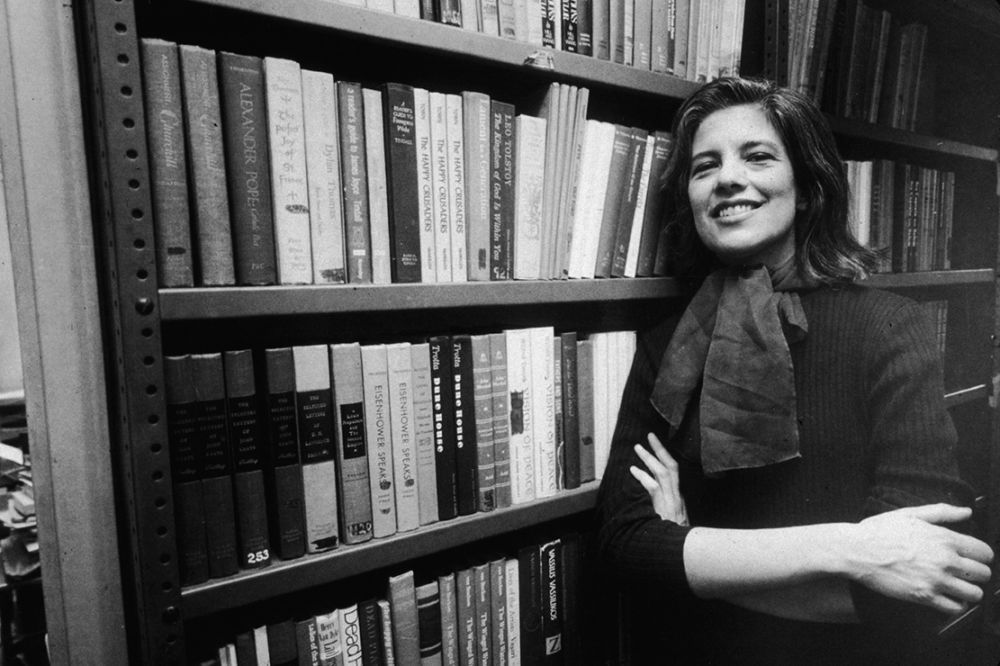 Susan Sontag (1933 – 2004)
Susan Sontag was an American writer, filmmaker, philosopher and political activist born January 16, 1933 in New York City.   Her parents moved to Tucson, Arizona during World War Two and remained there until they divorced.  Following an extensive academic career that includes the likes of University of California Berkeley, University of Chicago, and Harvard University, as well as a failed marriage and birth of her only child, David, Sontag finally made her move back to New York City "seventy dollars, two suitcases, and a seven-year-old." Once there, she began to write voraciously while padding her income as a teacher at Sarah Lawrence, City College, and Columbia University.
She received an American Association of University Women's fellowship award in 1957 after her works on the Study of Freud: The Mind of the Moralist prior to her divorce to Philip Rieff in 1958. By this time, she was considered an unofficial author but, it wasn't till she spent time in Paris, where she felt it "provided her the basis of her long intellectual and artistic association with culture. Her first works that gained her publication was the essay "Notes on Camp" in 1964 which happen to be the theme of this years 2019 Met Gala. Her definition of Camp meant the exaggeration of one's style with the sense of being glamorous and extraordinary. She believed that when something is bad, it is often because it is too mediocre in it's ambition. During 1989 Sontag was the President of PEN American Center, which is a nonprofit organization that works to defend and celebrate free expression in the United States. After Ayatollah Khomeini an Iranian leader issued a "fatwa" death sentence against writer Salman Rushdie for his "blasphemous" publication on his novel "The Satanic Verses", Sontag rushed to Rushdie's defense by writing about his cause. Sontag was passionate about human rights and art. Although, much of what she wrote always seemed to stir controversy, she is still recognized as one of the most influential critics of her generation.
Source:  https://faculty.georgetown.edu/irvinem/theory/Sontag-NotesOnCamp-1964.html
_____________________________________________________________________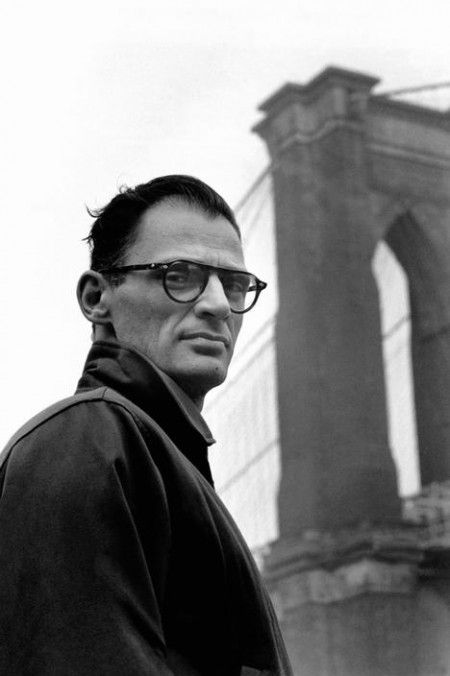 Arthur Miller (1915 – 2005)
Born in New York City on October 17, 1915 to parents Isidore and Augusta, Arthur Miller enjoyed a relatively nice childhood until his father lost his business during the Great Depression. Even though this financial hardship was difficult for the Miller family to endure, the experience of it would serve as an inspiration for some of Arthur's later works.
In 1934, Arthur enrolled in the Department of Journalism at the University of Michigan. It was during his time here that he began to write plays. He composed his first play, which was titled No Villain, in six days over the course of the Spring Break of 1936. This work received the Avery Hopwood Award, which he would also win the following year. In 1938, Miller graduated with his Bachelor of Arts degree and married his sweetheart Mary Slattery.
Early on, Miller struggled to establish himself as a successful playwright. His first play to debut on Broadway, The Man Who Had All the Luck (1944), proved to be a disaster. Miller was uncertain, at this point, of whether he was meant to be a playwright. He turned to his attention to writing a novel in order to see if that avenue would reward him with more success. Published in 1945, Focus, which proved to be the only book Miller would ever write, was a controversial novel about a prejudice, gentile man in Brooklyn, New York who has his entire "focus" shifted after he acquires a new pair of glasses and people start mistaking him for Jew and treating him with contempt as a result of it. Miller's work Focus challenges readers to approach the issues of racism and anti-Semitism with an open mind.
After this endeavor, however, his career as a playwright really began to take off. His play entitled All My Sons (1947) met with great success and firmly established him as a playwright in the theater industry of the mid-Twentieth Century. Death of a Salesman (1949) garnered multiple awards, although it did stir up controversy due to some of its "anti-American" themes as the world was on the brink of being plunged into the Cold War. Both his adaptation of Henrik Ibsen's work from the 1880s An Enemy of the People and his original work The Crucible (1953), which harkened back to the infamous Salem Witch Trials of the 1690s, criticized McCarthyism and addressed the themes of mass hysteria and political persecution.
Shortly after divorcing his wife, Mary, Miller married the famous Hollywood starlet Marilyn Monroe in 1956. Curiously, he would not write another play for the better part of the next decade. During their marriage, Miller was subpoenaed by the House Un-American Activities Committee (HUAC). Ultimately, he was charged with contempt of Congress for refusing to provide the committee with names of colleagues who might be suspected of having communist beliefs or connections, although he was never officially blacklisted due to this. In 1961, Miller modified one of his earlier short stories into a screenplay titled The Misfits. The resulting movie would prove to be the movie in which Marilyn Monroe would star in. That same here the Jewish American playwright and that blonde Hollywood sensation divorced.
Over the following decades, Miller remarried and continued to have success as both a playwright and a screenplay writer. He spoke out against the Vietnam War during the 1960s. Recognized as one of the most important and influential figures in Twentieth Century theater, with many of his works such as Death of a Salesman and The Crucible still retaining popularity with many modern adaptation in both America and around the world, Arthur Miller died in Roxbury, Connecticut at the age of 89 on February 10, 2005.
https://www.chipublib.org/arthur-miller-biography/ (For Text Information).
_________________________________________________________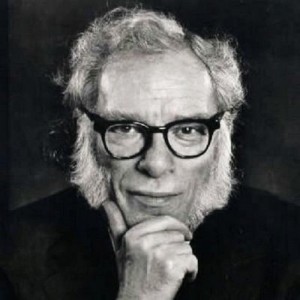 Isaac Asimov (1920 – 1992)
Dr. Isaac Asimov was a Russian immigrant born on January 2, 1920 who immigrated to the United States with his family when he was three years old. His parents practiced Orthodox Judaism but did not force Asimov, so he grew up rationalist but with religious influence. He graduated from Columbia University in 1939 with a Ph. D. in biochemistry. Asimov is most famous for his science fiction, his most popular series being the Foundation series, the Galactic Empire series, and the Robot series.
Along with science fiction he published nonfiction including a college-level text book on biochemistry. Science was not his only interest however, he enjoyed history and even published 14 popular history books. He received several writing awards in his life and was president of the American Humanist Association from 1985 to his death on April 6, 1992.
Source: https://www.jewishvirtuallibrary.org/isaac-asimov
_____________________________________________________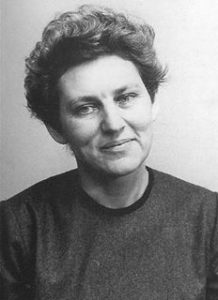 Tillie Olsen (1912 – 2007)
Tillie Olsen is an American writer who was born on January 14,1912 in Wahoo, Nebraska. She was born to Russian Jewish immigrants and moved to Omaha as a young age. When she was fifteen she dropped out of high school to enter the work force. Afterwards she worked various jobs and became a union organizer and political activist. During the Great Depression she joined the American Communist party, later she was jailed for five months for leafleting. In her writings she attempted to show the challenges of her own social and political issues within her life. During the 1930's she published many works that are referred to as "reportage" which is a word meaning three-dimensional reporting in analysis and in her experience. She is best known for her book published in 1961 called "Tell me a Riddle" and it was featured in Best American Short Stories the same year. Olsen was very active in her treatment to improve the lives of women and the less fortunate. In 1968, Olsen sighed the "Writers and Editors War Tax Protest" pledgee, refusing to pay taxes in protest against the Vietnam War. She is acknowledged for her works because she covered many social and political issues such as gender, class, religion, and identity. She received the outstanding achievement award in the field of short story in 1994 and also had her works recorded in the Library of Congress in 1996. She is described as a strong woman who fearless and one of the greatest authors of her generation.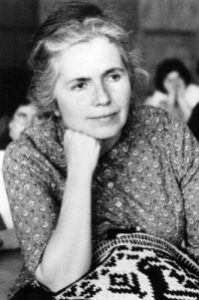 Grace Palley (1922 – 2017)
Born into an upper middle-class family in the Bronx in 1922.  Paley was the youngest of three children to a pair of Ukrainian socialists who fled to the United States in 1906 after having been arrested for taking part in worker's demonstrations. Her father attended medical school in the US and brought his mother and 2 sisters to live with them, providing Grace the stories of her homeland that would resonate in her writing in the years to come.   However, in her youth Grace was not the most adept student and, after an uninspiring high school and college experience, she left to instead work various office jobs which she occasionally padded with college courses where she found inspiration for her poetry under the instruction of W.H. Auden who she credited as being especially influential in her life and work.   She married Jess Paley in 1942 and had 2 children before divorcing in 1972, when she married Bob Nichols, a political ally. At this time, she taught at many notable New York schools like New York University and Columbia University.    All this time, Grace was writing voraciously and, by the end of her life, had clocked 3 volumes worth of short stories that a majority of critics describe as "highly crafted." At the same time, she has been an advocate not only for Jewish rights, but also the rights of Palestinians. She was one of the founders of the Jewish Women's Committee to End the Occupation of the West Bank and Gaza and remained outspoken on the matter. Her anti-Zionism, based on her writing, stems from a belief in the Diaspora, writing "Jews have one hope only – to remain a remnant in the basement of world affairs… a splinter in the toe of civilizations, a victim to aggravate the conscience."
Source: "Grace Paley." Jewish Women's Archive. Accessed May 06, 2019. https://jwa.org/encyclopedia/article/paley-grace.
_____________________________________________________________________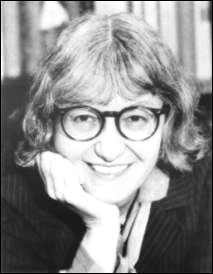 Cynthia Ozick (1928 – )
Cynthia Ozick is a Jewish American novelist who was born in 1928 in New York. Her writings often have sought to define the challenges of remaining Jewish in today's American society. Ozick has explored different aspects of Judaism in many of her writings by examining the oldest religious sources available for Judaism.    Ozick attended New York University where she received a B.A. in English in 1949 and in 1950, she would receive an M.A. from Ohio State University. In 1966 her first novel, Trust, would be published and told the story of rejection of a Jewish woman from her rich American Jewish family and her search for his father in Europe. Her next few books focused on the idea that the creation of art, which was a pagan activity, directly opposed the principles of Judaism which did not allow for the creation of idols. Another common theme in her writings is the psychological horrors of the Holocaust and she often used traditional Jewish mysticism to expand on her themes.
Source(s):  Britannica, The Editors of Encyclopaedia. "Cynthia Ozick." Encyclopædia Britannica, Encyclopædia Britannica, Inc., 25 Apr. 2019, www.britannica.com/biography/Cynthia-Ozick.
"Cynthia Ozick." The Rea Award For The Short Story, reaaward.org/cynthia-ozick/.
_____________________________________________________________________
Hannah Arendt (1906 – 1975) 
Hannah Arendt was born in Hannover, Germany in 1906 and was raised a secular Jew.   She grew up fond of the philosophies of Immanuel Kant, Martin Heidegger, and Karl Jaspers.   Sadly, after she completed her PhD in philosophy from the renown Heidelberg University, Arendt was unable to secure a teaching position at a German university because she was a woman and a Jew.   She threw herself into the German Zionist Organization as a result and spent the next decades agitating against Nazism and developing theories in totalitarianism. Due to the rise of the Third Reich, Arendt was displaced from Germany to Paris, then finally to the United States, where she would remain for the rest of her life. Her most important publications were the Origins of Totalitarianism and Eichmann in Jerusalem, both of which took critical looks at the making and operation of the Third Reich as well as its relationship with Jews. For the latter work especially, she was highly criticized for allegedly blaming the Jews for their own victimhood; in reality, however, Arendt was trying to make sense of an inconceivable tragedy and how it might have been avoided or be avoided in the future.
Source: https://www.myjewishlearning.com/article/hannah-arendt/
_____________________________________________________________________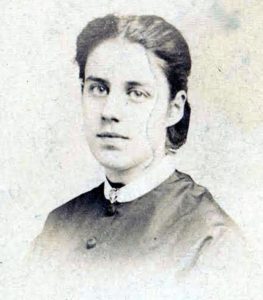 Emma Lazarus (1849 – 1887) 
Lazarus was born into a wealthy Jewish family living in New York City on July 22, 1849.   She began writing and translating poetry in both German and French. Her father, Moses Lazarus, recognized his daughter's talent and encouraged her work. In 1866, at just seventeen, she published her first book, Poems and Translations Written Between the Ages of Fourteen and Seventeen. One of the first successful Jewish American authors, she was part of the nineteenth century literary elite and was recognized as an important American poet. She wrote bold, powerful poetry and essays protesting the rise of antisemitism and arguing for Russian immigrants' rights. As a woman she dealt with unequal treatment and as a Jew experienced a rise of Antisemitism in America. She called on Jews to unite and create a homeland in Palestine even before the title "Zionist" had been coined. Her most celebrated poem written in 1883, "The New Colossus" is engraved on a plaque in the pedestal of the Statue of Liberty. This poem echoes many conflicting identities and ideals Lazarus dealt with in her own life and commemorates the plight of immigrants to America. These tensions gave Emma Lazarus's work meaning and power. After her death at thirty-eight, she left behind a rich legacy. She became one of the first renowned Jewish writers in American literary history. She argued for the creation of the Jewish homeland and her memory helps inspire activist till this day.
Source(s):   https://jwa.org/womenofvalor/lazarus
https://www.poetryfoundation.org/poets/emma-lazarus
__________________________________________________________________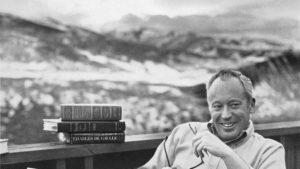 Leon Uris ( 1924 – 2003) 
Leon Uris was a Jewish American author of fiction, non-fiction and screenplays who is  best known for his novels, Exodus (1958) and Trinity (1975).  His work on Exodus is highly regarded as a "Zionist epic".  This popular novel recounts Jews trying to establish modern Israel.  This piece of literature was largely influential, especially in the spheres of reform Judaism and activists who wanted a different taste of Jewish literary talents. It was a glorifying kind of story, that utilized an Americanized mythological storytelling technique to paint Jews not as huddled masses running from a terror, but as triumphant heroes.
Source:   Whitfield, Stephen J. "Necrology: Leon Uris (1924-2003)." The Jewish Quarterly Review 94, no. 4 (2004): 666-71.  ttp://www.jstor.org/stable/1455599.
________________________________________________________________
Jerry Lewis, birth name Jerome Levitch, was an American Jewish Comedian, actor, writer, producer, and director. Born on March 16, 1926 in New Jersey, Lewis is the product of second generation Russian Jews. His father Daniel Levitch, born in New York City, was a vaudeville entertainer and went by his stage name, "Danny Lewis". Jerry's mother, Rachael Levitch was a piano player for radio station WOR and was the musical director for her husband. Lewis first had his big claim to comedy fame when he began his comedy duo team with noted singer and actor, Dean Martin. Their act was called "Martin and Lewis Show", and would go on to make various performances on NBC'S Red Network and even later on the Ed Sullivan Show. They would later go on to start in many movies together such as, "3 Ring Circus"(1954) and "Scared Stiff"(1953) all for the most were considered to be successful by paramount. Later Lewis would separate from his costar and embark on his highly successful solo career. Lewis first recorded a couple of single that went to the top ten on the charts, song like, "Just Sing" and Rock-a-Bye. Lewis then went after the sliver screen by himself by writing and producing his first film, "The Delicate Delinquent"(1957) Throughout the 1960's Lewis go on to write and direct some big Hollywood Comedies, his most prominent would be, "The Nutty Professor"(1963). In his later years Lewis stayed very active with his works appearing on many late night television shows like, "Saturday Night Live".
Source:  https://www.imdb.com/name/nm0001471/
__________________________________________________________________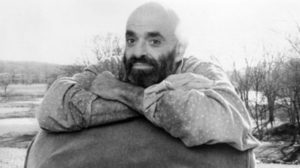 Shel Silverstein (1930-1999)
As one of the most famous children's authors and poets in history, Shel Silverstein is a name most people know. Born in Chicago, Illinois in 1930 to an immigrant Jewish family, Silverstein grew up during a difficult time; the Great Depression was raging, anti-Semitism was on the rise, and his family was poor. He doodled to occupy his mind and time, and realized he had a real knack for it. Unfortunately, he failed in the area of studies and constantly faced trouble at school. He finally found an environment that allowed him the chance to prosper at Roosevelt University where his English professor worked to foster his talents. Before he had time to graduate, however, he was drafted into the army and forced to fight in the Korean War. While serving, he worked for the military newspaper, The Pacific Stars and Stripes, and that is where his work as a cartoonist first took off. When he returned home, he submitted his cartoon to many journals, only finding acceptance at Playboy where he also worked as a roving reporter which gave him the chance to make his name in the field of journalism. From there he segued into songwriting; when he died, he held the copyrights to over 800 songs. Eventually, he found his true calling writing children's books, which have been translated into thirty languages and sold 20 million copies. Today his works remain on best-seller lists.
Source: A Boy Named Shel: The Life and Times of Shel Silverstein, Lisa Rogak
____________________________________________________________________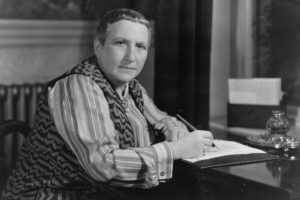 Gertrude Stein (1874 – 1946)
Born in Allegheny, Pennsylvania and raised in Oakland, California to an upper middle-class Jewish couple in 1874, Gertrude Stein was an immensely influential novelist, playwright, and poet. As the child of a wealthy merchant, much of her life was spent travelling all over Europe. As her drive to write grew, she knew the only place to be at the time was Paris. So, in 1903 she left her home in the United States and relocated to France, where she remained for the rest of her life. While there, she became infatuated with post-impressionist paintings and, in purchasing so many, helped the likes of Henri Matisse and Pablo Picasso, the latter of which actually painted her. Between 1903 and 1905, she opened a renowned literary salon where she hosted the likes of the best post-impressionist artists and modernist authors, she maintained it whilst writing her own works. Later, during World War I, Stein purchased a van and served as an ambulance driver for the French. When the war had concluded, Gertrude Stein went back to hosting famed artists, authors, and playwrights in her salon, aided by Alice B. Toklas, her assistant and rumored lover. It was at this time that her path began to cross with names that still come up today, like Ernest Hemingway and F. Scott Fitzgerald. She inspired such men; and is even credited with coining the term "the Lost Generation." Stein remained in Paris during World War II, though she had the opportunity to flee to America. Sources are unclear on how she survived in France under the pro-Nazi Vichy government, though rumors circle that it is because she was supportive of fascist or authoritarian regimes, specifically the efforts of Marshal Philippe Pétain, as many modernist authors were.
Gertrude Stein died in 1946, a controversial figure considering her rumored homosexuality and fascist support. Nevertheless, she was an influential woman; writing for herself while also inspiring works from some of the greatest male artists and authors of all time. She was the "transatlantic tastemaker" that everyone wanted to know, and there was never an empty night at her literary salon. Her name has so often faded to the background of history, behind those of Fitzgerald, Picasso, and Hemingway, but those who look closer know of her greatness.
Source:  "Gertrude Stein." Biography.com. April 13, 2019. Accessed May 06, 2019. https://www.biography.com/writer/gertrude-stein.
____________________________________________________________________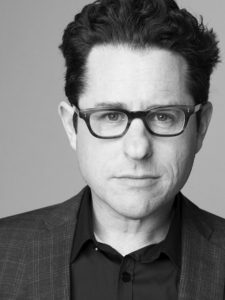 Jeffery Jacob Abrams (1966 – )
Abrams (J.J. Abrams) is a Jewish-American writer, director, and producer, born in New York City on June 27, 1966. Both of his parents were also Jews that worked heavily in the entertainment industry, his father Gerald was a producer for over 70 films. Abrams' career kickoff very fast, he wrote the music for his first film at the age of 15 when he scored the B grade Horror movie "Nightbeast" (1982). Working his way through the film industry Abrams found him in a prominent position in the "Bad Robot" production company, where he able to get a number of his shows off and running. These shows included hits like, "Alias" (2001) and "Lost" (2004). With great success from his multiple TV series Abrams went on to try his hand in the world of film. In 2008 he produced the film "Cloverfield" (2008), then went on to direct his first major film since the third mission impossible, "Star Trek" (2009). These two blockbusters launched Abrams into the stratosphere on the entertainment industry. Eventually Abrams was handed the keys to one of the ultimate projects of this last decade, which was the new revamped Star Wars trilogy in 2015. Since, Abrams has continued his work as one of the juggernauts of the industry, being a part of all kinds of new and exciting projects.
Source:
_________________________________________________________________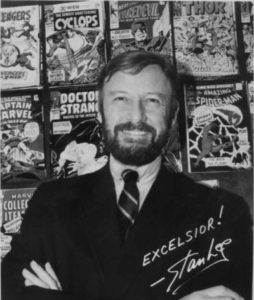 Stan Lee (1922 – 2019)
Stan Lee was a Jewish American Comic book writer, editor and publisher and the former president and chairman of Marvel Comics. Born on December 28, 1922 in New York City to Romanian-born Jewish immigrant parents. He grew up in Washington Height of Manhattan and attended DeWitt Clinton High School in the Bronx. He first entered the offices of Timely Publications, the company that would eventually become the blockbuster entertainment giant Marvel, in 1939. He married Joan Clayton Boocock in 1947. Their daughter Joan Celia "J.C." Lee was born in 1950. Another daughter, Jan Lee, was born to the couple in 1953 but only lived for three days. In 1972, Lee was named publisher of Marvel, set up an animation studio in Los Angeles, and saw the company eventually grow from TC production into a multimedia giant. In the 1960s and '70s, Lee spearheaded the birth of iconic characters like the Fantastic Four, Spider-Man, the Hulk, Iron Man and the X-Men. Some of his most known superheroes, The Thing, Kitty Pryde, and Magneto are Jewish! He is widely considered one of the defining figures of the so-called Silver Age of Comic Books, which saw the introduction of more complex, often tormented, characters, unlike the flawless and one-dimensional heroes of yore like Superman or Captain America. It's no secret that Jews played an outsize role in the birth of the comic-book industry, largely because anti-Semitism made it difficult for Jewish writers, illustrators and designers to find employment in more prestigious sectors like advertising or the mainstream media.
Source(s):  https://www.jewishvirtuallibrary.org/stan-lee
https://www.thejc.com/lifestyle/arts/obituary-stan-lee-1.472433
_______________________________________________________________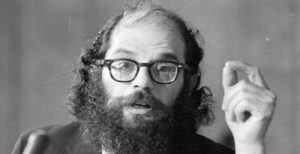 Irwin Allen Ginsberg (1926 – 1970) 
Irwin Allen Ginsberg, born in Newark New Jersey in 1926, was a Jewish American author, poet, and philosopher. His father Louis Ginsberg was a high school teacher and a published poet, yet sadly his mother Naomi Ginsberg suffered from severe mental illness. From a very early age Ginsberg was know for being quiet the social activist. Some of his most early work are poems which precedes the beat movement, yet still has beat influences. Ginsberg was one of the prominent spokesmen for the beat movement, the San Francisco Renaissance, Gay rights movement, and the anti-censorship movement. Some of his most know work consist of poems such as "Howl"(1954) which is Ginsberg's tribute and autobiographical piece depicting the beauty and hardship of homosexuality during the 1950's and 60's. Ginsberg would go on to win several awards for his writing including the National Book award in 1974.
Source:  https://www.poets.org/poetsorg/poet/allen-ginsberg
________________________________________________________________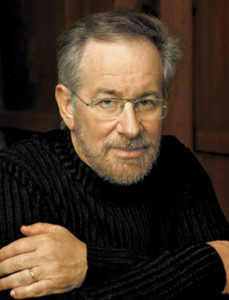 Steven Spielberg (1946 – )
Steven Spielberg was born in Cincinnati, Ohio on December 18, 1946, to Leah and Arnold Spielberg. Leah was a concert pianist and his father was an electrical engineer who worked in the development of computers. His family is originally from Ukraine however they immigrated to Ohio in the early 1900s and they are Orthodox Jews. From an early age Spielberg stood out because of his Jewishness but at that same age, he was already dabbling in film. He created his first film to satisfy a photography badge requirement for the Boy Scouts in 1958. Later in college, he would get an unpaid internship at Universal Studios to edit videos. During that time he was given the opportunity to produce his own film that would be released in theaters, the film Amblin would only be 26 minutes long. That 26-minute long film would impress the Studio vice president who would then offer him a 7-year long contract. Spielberg would become the youngest director to be signed to a major Hollywood studio. He then went on to produce many major films in his careers such as Jaws, Jurassic Park, Schindler's List, and many more films that considered the pinnacle of directing. He is considered one of the best directors of all time and has won the Academy Award for Best Director twice.
Source(s):  https://en.wikipedia.org/wiki/Steven_Spielberg
https://jewishnepa.org/uncategorized/steven-spielbergs-jewish-roots/
_____________________________________________________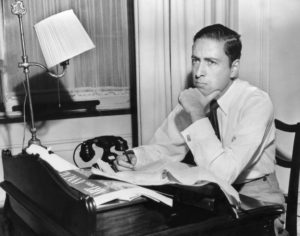 Herman Wouk (1915-2019) 
Herman Wouk was famous for his sprawling World War II novels, including The Winds of War and War and Remembrance, and for his portrayal of Jewish Americans in the novel Marjorie Morningstar.  His most noted work The Caine Mutiny was Wouk's most celebrated book, but he had a substantial career both before and after it.  The Caine Mutiny put him on the map. It won a Pulitzer Prize; it was a bestseller, and it became a play and a movie.  He also wrote about the publishing world, a fictional Caribbean island and the founding of Israel. And in Marjorie Morningstar, he tapped into his own heritage as a New York-born child of Jewish immigrants to tell the story of a young girl trying to break into show business.  He was considered by some to the Jackie Robinson of Jewish American fiction. Wouk was noted for having popularizing a lot of themes that other writers — like [Saul] Bellow and [Philip] Roth and [Bernard] Malamud — would deal with in their novels."  His appeal to readers centered on his variety in his novels. "He really did not want to write the same novel twice. The writers he admired were the greats — they were the Victorian novelists; they were writers like [Thomas] Hardy. He wanted to write big novels about complicated lives and the cultures in which they took place."  He is noted for having entertained millions of readers and with all of his major works still in print, chances are that in the years to come, Herman Wouk will entertain millions more.
Source:  https://www.npr.org/2019/05/17/468790231/herman-wouk-the-jackie-robinson-of-jewish-american-fiction-dies-at-103
__________________________________________________________________